My my, you look handsome today. Allow me to introduce myself...
I'm Alex. Here's what I'm about in a nutshell:
I'm interested in writing, storytelling, building wealth through simple business, outdoor adventure, practical philosophy, "non-woo" mindfulness & self-awareness, and learning new things. I share my ideas and experiences in these areas to help you live a good life.
That is a simplistic explanation, so allow me to go deeper into who I am and why you should stick around.
---
A Brief History of Me
1991: Born in Saint John, New Brunswick. I came into this world with a bulging hematoma on my head. My Mom says I was still cute, though.
2001: Moved to Saudi Arabia, where I spent most of my childhood years being a little hellion with my buds. One of our most fabulous creations was a game that involved golf carts, paintball guns, and a shoe.
2006: Attended a boarding school in a small town in Connecticut. I dealt with growing pains from leaving home early, but I made some of my best friends there.
2009: Studied for my business degree at St. Francis Xavier University and mixed in a few classes during the four years of debauchery. Also, I met my girlfriend there, and she's still putting up with me, so that's pretty cool.
2013: Graduated and began working at a public accounting firm and busted my ass to become a CPA. I made a lot of great friends here as well.
2016: Left the corporate world behind to pursue my interest in health and fitness. I became a personal trainer, lifted a few weights, and helped others do the same.
2018: Discovered copywriting while marketing my own fitness business. I became fascinated with understanding psychology and persuasion. The more I went down the marketing rabbit hole, the more intrigued I became.
2019: Hiked the West Coast Trail and did some serious self-reflection. I decided I loved writing and that I would be a writer.
2020: Started a sales agency with my long-time writing mentor in the middle of a pandemic. Learned a lot about sales, marketing, making money online, and business in general.
2022: Started a new journey as a management consultant in restructuring. Using the funds from this venture to build my portfolio of small bets.
This brings us to now.
I live in Calgary, Alberta, sipping on mistos, writing bomb-ass fictional stories, and getting lost in the Rocky Mountains with my homies.
With that out of the way, lemme see if I can answer some of your burning questions.
---
What Do You Do for a Living?
I'm hesitant to put anything down here because how I make a living changes so often.
Right now, I'm working a 9-5, but I don't expect I will be within the year. I'm looking at using my skills in fitness and copywriting to build a source of income so that I can leave the office.
Mad props to anyone who can work that corporate life, but it ain't for me.
---
What Do You Do for Fun?
Lots of things. Too many things, to be exact.
But, in the interest of brevity, here are two things that I expect I'll continue to enjoy for a long, long time.
📚 Badass Stories.
I love me a good story. Authors like Neil Gaiman, Patrick Rothfuss, and Ted Chiang infiltrated my mind with their prose and transported me to different worlds, which I welcomed without a fight.
I especially love those stories that make me feel something. I hope to accomplish this with my writing, and I can't wait to share what my imagination cooks up with you.
🌲 Outdoor Adventures.
There's nothing quite like the feeling of standing on the peak of a mountain that you just dominated. Or crushing a gnarly trail on your bike. Or finally catching a wave and not getting clocked in the head with the surfboard.
Because I live near the Rocky Mountains, my bread and butter consists of hiking, backpacking, mountain biking, and skiing.
Being outside builds my confidence, makes me happier, and is a hell of a lot of fun.
---
Why This Site?
My life up until this point has resembled a ping pong ball in one of those professional table tennis matches.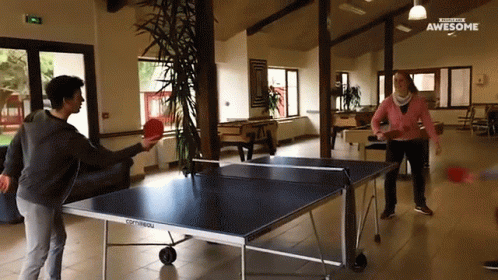 Constantly bouncing from idea to idea, job to job, trying to "figure it out."
Well, I can tell you right now that I still don't have much figured out.
But that's okay. I realize now that this is part of the game. It's a journey, and there's always more to learn and discover.
I want to share these stories, lessons, and insights with you in the hopes that you can draw value from them.
Things like…
🍋 How to live better.
For me, "living better" means squeezing out all the juice that life has to offer.
I've started a backlog of "Things I'm Interested In (Or Wanna Learn More About)", with stuff ranging from film editing and typography to Muay Thai and Japanese.
If given a chance to live a hundred lives, I'd say yes just so I could keep learning and experiencing more of the beautiful, fascinating things this world has to offer.
I plan to share the insights and practical tips I take from what I'm doing and what I'm reading with you. Most of what I write will fall under the following categories: storytelling, the craft of writing, "non-woo" mindfulness, human nature, physical health, outdoor adventure, and side hustle shenanigans.
I also read a tower of books (and listen to the occasional podcast). I'll be stealing ideas, writing about them, and sharing my notes with you.
✍ How to write better.
Writing has been a common thread throughout my life. From voraciously reading whatever I could get my hands on as a child to writing my own imaginary stories as I grew up. I love it.
To me, writing consistently can improve every part of your life—business, relationships, emotional intelligence, happiness, and more.
So, I've decided to be a writer and to write.
I'll share what I'm learning about the craft of writing to help you write better. I want to banish the idea that writing has to be a slog because when you embrace wordplay—as you should with foreplay—you have more fun.
It doesn't matter if you dream of having your stories published and read one day, want to write more impactful words that allow your business to flourish, or want to develop clarity and communicate better.
You're in the right place.
🏕 How to live a life of freedom and adventure.
I've always wanted to live life on my terms.
My terms are never having to go to war with my alarm clock again, sharing a relaxing cup of coffee with my Mom in the middle of the day, and hitting the slopes on a weekday when the powder is pristine and untouched.
I'm not there yet, but I'm moving in the right direction, and I'll be sharing reflections on my own experiences—the good, the bad, and yes, the fugly.
This might be in the form of case studies, goals, or how I'm building different revenue streams. A "virtual journal," if you will.
The goal is to get to a point where I never think about money again because I'd rather focus on the essential things, like my friends, family, and doing cool shit.
I'll also be sharing stories of my adventures in the great outdoors and around the world. This makes me come alive, and I hope to inspire others to find something that makes them do the same.
---
The above is a small slice of who I am, what I believe, and what you can expect from me.
If you've read this far without sticking a fork in your eye and if what I've written about resonates with you, then you're my kinda person.
And because of that, I'd love to hear from you. If there's anything I can help you with, or you want to share some of your crazy adventures with me, make sure to join my newsletter and reply to a message.
Let's find more people like us.
Alex's Newsletter About Nothing
There's no theme or gimmicky structure to this newsletter. I write one email a week about skills I'm learning, rabbit holes I find myself lost in, my rocks (writing, self-awareness, physical health), and lessons I'm picking up along the way.
---